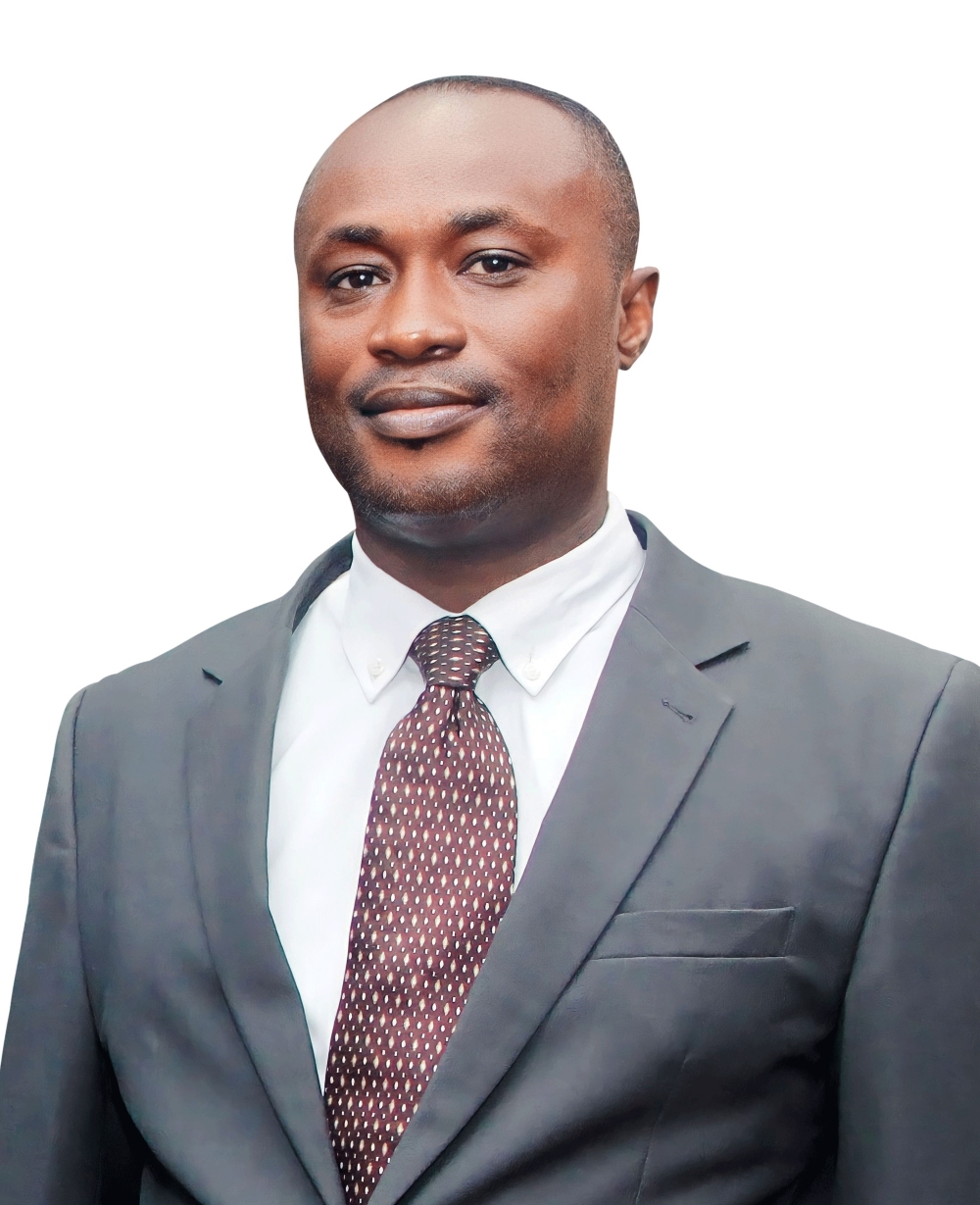 Prof. Gabriel Dwomoh is the first and youngest Full Professor of the Business School and Kumasi Technical University in general.  
Prof. Dwomoh attended the prestigious Opoku Ware Senior High School and continued to the University of Cape Coast (1994-1999) where he read Bachelor of Secretaryship and passed out with flying colours. He further continued to Kwame Nkrumah University of Science and Technology between 2001 to 2004 reading Master of Arts, Industrial Psychology (Human Resource Management) and the Lincoln University from 2003-2004, Master of Business Administration (Finance). He obtained his PhD continued to the Costa Rica Business School to pursue a PhD.  
He started his career as a Management Trainee Assistant at Anglogold Ashanti and moved on to Sunyani Technical University (Sunyani Polytechnic) as a lecturer from 2000-2003. 
He joined Kumasi Technical University in 2009 as lecturer in Human Resource Management and Entrepreneurship. He was promoted as a Senior Lecturer and appointed to head the then Institute of Entrepreneurship and Enterprise Development as the Director, from January 2012 through to September 2016. He further moved to head the Institute of Research Innovation and Development and subsequently as Director of the International Affairs and Institutional Linkages. He was instrumental in the Institute of Research Innovation and Development being registered as a recognized and approved centre for MMDAs to award governments. He also led to the signing of MoUs with several District Assemblies for joint proposal funding.